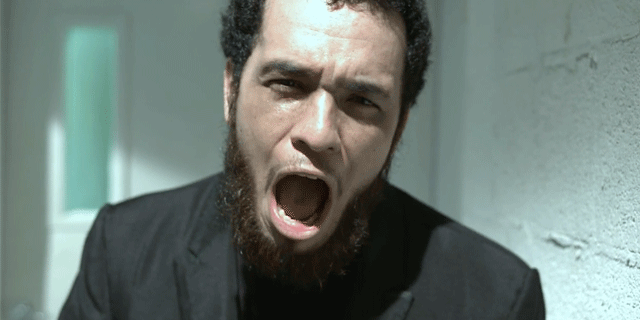 The decision is in from our guest judge, cinematographer and director of photography Arthur Albert, and VideoBlocks for Education is excited to announce the winner of our 2015 Student Film Contest. Applauding the film's "sophisticated cinematography and real storytelling ability," Arthur Albert extends his congratulations to Adonis Lugo and his cast and crew on their winning short, "Sally's Playtime."As our grand prize winner, Adonis will receive $5,000, plus an additional $1,000 will go to his sponsoring professor. Our remaining five finalists will also receive $1,000 each.
Lending authenticity to the short, Adonis noted that the actual set he shot the film on was haunted. "It was one of the most unique experiences I have ever had during the production of a film," he wrote us. "You can say I got to experience what a true horror set feels like." To navigate this unexpected hurdle in shooting, he credits his crew: "I learned that positive vibes across an entire crew could really help any situation, even the unexpected."
Adonis used content from both our VideoBlocks and AudioBlocks libraries to create this haunting film based on real life experience. "I woke up in the early hours of the morning when I heard a noise from outside. As in most horror movies, there is always that person who walks into the shadows looking for danger. Yeah, that was me." Unable to return to sleep, Adonis set to writing out the details. What resulted from Adonis's late night scare is a film with a distinctly cinematic feel, due in part to his flickering opening sequence and careful sound editing, both of which are essential to setting the dark and foreboding tone of his film.
Take a moment to watch the stock footage from our VideoBlocks library, which Adonis has transformed for his winning short film.
See the original VideoBlocks stock footage: AE CS5 Template Asylum Opener
See the original VideoBlocks stock footage: AE CS5 Template Dungeon Cell
You can also listen to the stock audio sound effect Adonis downloaded from our AudioBlocks library for his film.
Despite his experience on a haunted set, Adonis plans on continuing to work in the ghostly horror genre. He describes his next film as following "a paranormal investigator who is on a debunking rampage. Her new target, a local medium, claims to have supernatural powers that will connect her with her deceased mother. She is in for a rude awakening."
You can see more of Adonis's work on Vimeo or find him on LinkedIn, Facebook, Twitter, and IMDB.
With our 2015 Student Film Competition now concluded, we would like to thank our guest judge, Arthur Albert, as well as everyone who submitted their short films for helping to make the contest a success. Congratulations not only to our Grand Prize Winner, Adonis Lugo, but also to our other five finalists! We received submissions from talented and dedicated filmmakers all over the globe, and we were thrilled by the many, many creative ways they found to incorporate our VideoBlocks and AudioBlocks content into their projects while pursuing their unique creative visions.
The Student Film Competition was open to all undergraduate and graduate level student filmmakers and was designed as an initiative to support the artistic development of the next generation of directors, cinematographers, and producers. Here at VideoBlocks for Education, we are dedicated to helping student filmmakers bring their vision to life by providing the video and audio elements needed to create professional cinematic features.
If you are an educator that would like to bring the VideoBlocks and AudioBlocks content libraries to your campus, then click below to learn more about our Digital Backpack.