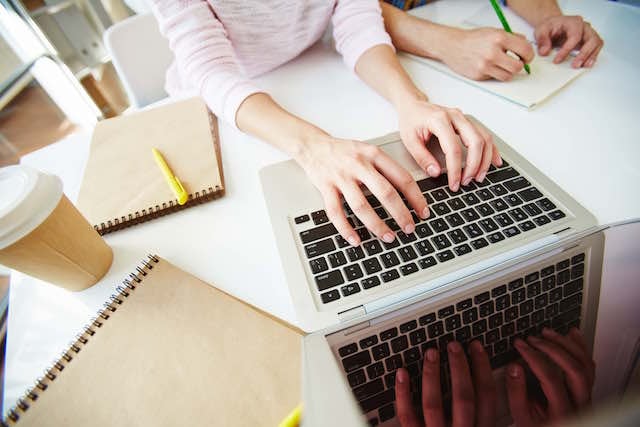 The bored, daydreaming student is more than a cliché. It's a real problem educators face at all levels. As more and more students find it difficult to focus, spend adequate time on projects, and produce results, the term student engagement has gained popularity throughout education policy. The Great Schools Partnership's Glossary of Education Reform describes engagement as, "...the degree of attention, curiosity, interest, optimism, and passion students show when they are learning or being taught."
Many studies have tried to measure this and understand engagement from emotional, behavioral, and intellectual perspectives, but they often leave teachers and lecturers with a simple question: How? For researchers across the world looking at alternative solutions, digital storytelling has become an easy answer.


Engaging Communities
Digital storytelling came from a team of artists and activists in the Bay Area of California. Throughout the 90s, media and theatre producers like Dana Atchley, Joe Lambert, and Nina Mullen discovered that new technologies made it possible for anyone to create multimedia projects. Digital storytelling had the potential to give a voice to people in their community who were often forgotten, even if they had no experience with photography, filmmaking, or vocal recordings. Wanting to get community members engaged and working on social issues, they founded the San Francisco Center for Digital Media, which has today become StoryCenter.
StoryCenter works to provide communities and organizations, from human rights to museums, with training and tools to produce their own content. The stories produced by these groups strengthen professional teams, raise awareness, and empower people who feel marginalized. Like indigenous peoples of Ethiopia, Kenya, Mexico, and Tajikistan threatened by development and urbanization, StoryCenter helps new groups work with digital technology and create messages easily shared with the world. They also believe these same methods help students of all ages to better articulate themselves, get interested in activism, and focus more on learning, and research done around the world backs these notions.


Measuring Engagement
The most recent study on digital storytelling and engagement came out of Australia in the academic journal "Smart Learning Environments". Professors Najat Smeda, Eva Dakich, and Nalin Sharda examined students from a variety of backgrounds and ages in primary and secondary schools. Students were instructed to combine text, image, and sound into a short, first-person narrative that would be "powerful and personally meaningful". The study hoped to show that by personalizing the learning experience, digital storytelling would improve social skills, build confidence, and lead to better engagement.
By conducting interviews, measuring the amount of time students spent on the projects, and comparing their final grades, they discovered that many students learned without realizing it. Students improved and acquired skills in writing, design, research, communication, and technology. Additionally grades given for the projects were overall, "very close despite the differences in age, subject, knowledge, technology use, etc." The combination of time spent, skills learned, and quality work led the team to conclude that with digital storytelling, "...levels of student engagement fluctuate between moderate and high. In other words, students [are] always engaged in the classroom."


Personal Stories, Deeper Understanding
Only a few years earlier for a presentation at ICEL 2012, Eunice Ivala spoke about her home country of South Africa, where the education system suffers from high levels of uninterested students and poor testing results. Along with several colleagues, she conducted a qualitative study on digital storytelling using teaching students in their final year at Cape Peninsula University of Technology. Over 8 weeks, Ivala and her colleagues interviewed the students and teachers, tracking their progress and noting opinions on the method as they worked with it.
Her team concluded that the novelty of working with new mediums helped students become more excited, both in the classroom and at home. The projects also fostered new interactions between teachers, students, and their chosen content. Ivala calls this the "learner-centered" approach, where students explore topics they care deeply about while receiving guidance and insight from lecturers on digital technology, narrative construction, and research.
In one student's own words:
"...[Digital storytelling] comes from your perspective and then other people can relate to that…whereas when you write something [paper based assignment] it comes out very factual especially at this university level…people read something that you've written and they have a slightly different interpretation as you do in your head. Whereas this [digital storytelling] …The mood is set and the pictures are there to show things"


Good Technology Means Better Engagement
While these studies and additional ones found that these projects improve digital literacy, communication, research, and engagement, many schools and universities face a similar challenge in using digital storytelling: the lack of adequate access to technology. Everyday advances in technology make it easier for students to produce their own content, but restricted access in the classroom and copyright laws can limit students' ideas and resources for projects. To democratize access to digital media, the VideoBlocks Digital Backpack offers hundreds of hours of professionally made, license-free footage, images, music, and more offering students a massive resource for inspiration and material to express themselves and stay engaged in telling their unique stories.