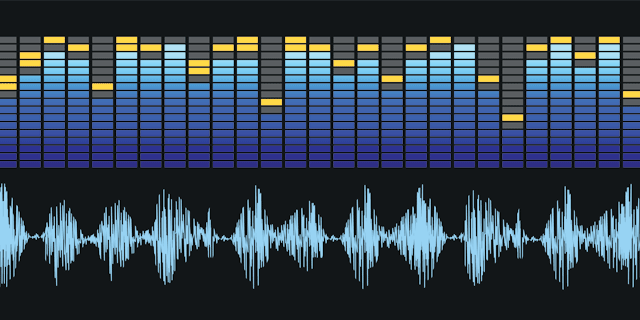 When people talk about film school and screen craft, it can often seem as though we only focus on what audiences see: lighting, visual editing, production design, or mise-en-scène. Yet sound is just as vital to artful filmmaking, as well as an important pillar of a film student's education.While many film programs work with students to train them in sound design and mixing, Foley, and scoring, it's not practical—nor typical—for programs to expect students to produce all of their own sound from scratch for each project. As such, it's common practice for schools to provide their classes with audio libraries, which can vary in breadth from common sound effects to stock film scores. Many large institutions or film programs with dedicated media budgets will do so by purchasing access to various dedicated third-party audio libraries. Yet, even for institutions with large endowments, these media licenses are expensive and—depending on class size and program enrollment—the cost breakdown can end up equaling hundreds of dollars per student user.
In the case of smaller filmmaking programs and courses, schools without budgets for specialized media licenses may rely solely on public domain sound libraries or creative commons works. While perhaps readily accessible, these resources can raise additional concerns regarding quality, breadth of selection, and—in the case of creative commons audio—fair use and distribution restrictions. When programs aren't able to offer their students accessible digital media for their projects, the burden falls to the individual student filmmakers to provide their own audio. Short of producing original scores and Foley for each project, the solutions students most frequently rely on are either illegally using copyrighted audio, which jeopardizes the integrity of their work, or paying for stock audio out of their own pockets, often at prohibitive rates for each track downloaded.
Alternatively, VideoBlocks for Education offers the Digital Backpack, which includes an expansive, frequently updated library of more than $10M in stock audio and visual media, including After Effects templates, motion backgrounds, and hard-to-shoot footage. Everything in the Digital Backpack is royalty-free and licensed for larger, institutional use. Not only will students have access to the media resources they need for their projects, but they can also do so without worrying about copyright compliance or navigating the grey area of plagiarism and authorship.

Most importantly, film students will recognize the value of the Digital Backpack's downloadable media elements to their projects. When we asked the finalists in our 2015 Student Film Competition how they used our VideoBlocks for Education stock audio library for their work, these were their three most popular answers:
1. A Large and Inspiring Library
The interplay between visuals and audio is key to the filmmaking process, with musical themes and sound effects influencing a director's visual choices as much as certain shots might inspire the score or sound design. As such, a large and frequently updated audio library can be essential to aspiring filmmakers; whether they're looking for precise Foley sounds to match specific shots, or they're searching for a little extra inspiration in a musical theme.
Adonis Lugo, winner of our 2015 Student Film Competition, used our audio library when creating the sound mix for his short film, Sally's Playtime, noting that it was the size and depth of the library that he most appreciated: "I love VideoBlocks because it serves as an essential tool for us filmmakers. VideoBlocks helped me to find many sounds during post-production conveniently in one place. Just looking through the extensive libraries of content, I become inspired and it helps me to achieve the various tasks for my films. VideoBlocks has become my 'go-to' place for any element I may need for my films."

You can watch Adonis's film here:
2. High-quality and Cost-effective Media
Having a large library isn't always enough; it's important that students have access to quality media resources for their projects in addition to a wide variety of them.

The Digital Backpack provides not only an extensive library of high-quality audio, but also one that is constantly updated with new media. More importantly, as one of the contestants in our Student Film Competition, Nicky Alfieri, pointed out, the library offers these resources at the right price: "VideoBlocks is an amazing library of content that is affordable and extremely high quality. It always has exactly what we're looking for."
You can watch Nicky's film here:
3. Streamlined Post-production
Last but not least, a quality, well-stocked audio library is important to a student filmmaker's workflow. Though unquestionably rewarding, the creative process of post-production can be incredibly intensive for aspiring creatives; as such, it's paramount that they optimize their post-production process, finding the audio resources they need quickly and easily.
Jacob Kline, another of our Student Film Contest finalists, highlighted the ease of his post-production process for his short,
Hypochondriac
, because of the tracks available in our VideoBlocks audio library: "We were able to get essentially all of the sound from VideoBlocks, having recorded little to none while shooting. The expansive library of tension building music, and the availability of a multitude of sounds, really make VideoBlocks next level in my eyes."
You can watch Jacob's film here: