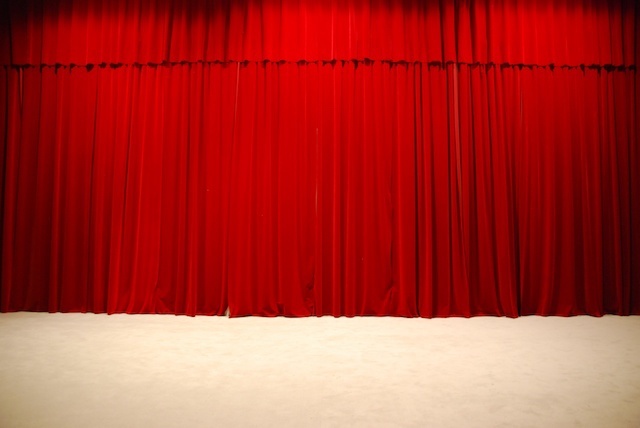 Congratulations! You've made your first film! So what should you do now? Where can you get exposure? Most beginning filmmakers will use this opportunity to play the festival circuit. At film festivals, your film will screen in front of dozens of people and you will make valuable connections by meeting agents, film industry professionals, festival programmers, and other filmmakers. However, before you start dreaming about red carpets, awards, and distribution deals, it's important that you understand the current film industry scene and how difficult it can be to break into.

Understanding the landscape.
The film festival circuit is a highly competitive, saturated market. Understand that when you submit your film to a festival, you are competing with well-connected filmmakers that have huge budgets, international filmmakers, and loads of other film students. But do not fret…you can still find festivals that will appreciate your work. When you're in the preproduction phases of making your film, be sure to create a detailed plan for submitting to festivals upon the completion of your film. Below are five tips to consider when preparing your film for festivals.
Tip #1 - Create a plan of attack.
Most beginning filmmakers do not have extensive budgets. Since many film festivals charge entry fees and these fees can run from $15-$100, make sure that you plan ahead for this added expense. Figure out how many fests you can apply to and then do some research. There are small regional fests, mid-level fests, genre fests, niche fests, and the elite festivals, such as Sundance, Toronto, South by Southwest, and Cannes. Generally speaking, the elite fests are VERY difficult to get into. Sundance, for example, receives more than 8,000 submissions each year. Of these, they usually program less than 200 films. And many of the programmed films have celebrities, million dollar budgets, special effects, etc. You get the idea.
As a beginning filmmaker, your best bet is usually the smaller regional festivals. With these fests you can make a personal connection. Niche fests and genre fests can also offer great opportunities for your film. If your film fits into a particular niche, such as the women's, latino, or LGBT niche, then be sure to submit to a few of those. Did you make a horror film? There are tons of genre fests that cater only to horror films. At niche and genre fests you will have far less competition and your film is sure to play to an appreciative audience. Finally, be sure to submit to at least a few mid-level and top-notch fests. You never know, you could get lucky!
Tip #2 - Follow the rules.
Make sure to follow all printed rules. Each festival is distinctive and unique. For example, Cannes only programs short films that have a run time of under 10 minutes, and the Vermont International Film Festival only accepts short films made by Vermont filmmakers. Make sure you read the rules and regulations and make certain that your film is a good fit. Also be sure to submit your film in the format that is required, be it a DVD, a Blu-Ray, or a Secure Online Screener.
Tip #3 - Craft a unique and compelling storyline.
Think about it. Programmers and screeners have seen it ALL. Try to avoid cliche plot lines, like the buddy cop film or the coming-of-age story. Ask yourself these questions: What are you passionate about? What story can you tell that is unique to you and your experiences? How can you tell this visually?
Tip #4 - Focus on visuals and production values.
Always remember that film is a visual medium. Even though most people add sound to their projects, you still need to tell the story visually. Try to find a good cinematographer to help you achieve this goal. Also pay attention to set design and costumes. For example, try to shoot in a room with paintings and other decorative touches. In post, add color correction for that extra polish.
Tip #5 - Consider using stock footage.
Speaking of visuals, try to enhance your film with stock footage from professional film creatives. Need a lovely landscape but you live in a city? Need a time-lapse of the moon rising to indicate the passage of time? Need an animated template for your opening credits? Browse the many options available to you here: www.videoblocks.com. Adding stock footage will make your film festival-ready in no time.
Parting words.
In conclusion, it is always a great idea to play as many film festivals as possible. Not only will your film gain some much-needed exposure, but you will also have a chance to network with film professionals and you will learn how to present your work in a professional and gracious way. This will all bring you that much closer to success in Hollywood.
Finally, if you're a current film student, then be sure to check out our 2015 Student Film Contest here featuring $10K in cash prizes and no-entry fees!