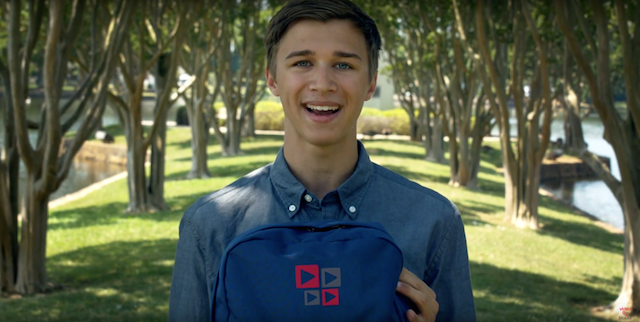 From film schools to Communications & Journalism programs, the need for digital literacy and classrooms equipped with multimedia is clear. Digital-storytelling exponentially increases the level of student engagement, and there are a number of scholastic fields, including Education or Composition & Rhetoric, that benefit from including media skills in their curriculums.
Yet, sourcing that media content is a daunting task for many educational institutions: between the treacherous terrain of copyright and fair use, and the difficulty of finding diverse media at an affordable cost, often the biggest barrier to digital learning is simply the complexity of gaining access to multimedia.
The Digital Backpack is VideoBlocks for Education's answer to this problem, providing digital tools to students and educators either on a program-wide or campus-wide basis, depending on the needs of the institution.
With the Digital Backpack, programs and their students will have access to extensive video, graphics, and audio libraries. This makes the Backpack both unique and accessible, as many schools need to license libraries for these different types of content as separate packages, perhaps even from separate companies. The Backpack distinguishes itself by providing these resources together, making them more accessible and straightforward, and at a competitive price that works with the budgets of our educational partners.
While we are constantly expanding our catalogs to incorporate new content, we will never charge additional fees or create paywalls around these updates, and all three libraries include unfettered access with unlimited downloads. Perhaps most importantly, given the ever-present battle against plagiarism while navigating the gray areas of fair use and ownerships, all of our content is 100% royalty-free and licensed for academic and commercial use—no strings attached.


What's Inside the Digital Backpack


The VideoBlocks Library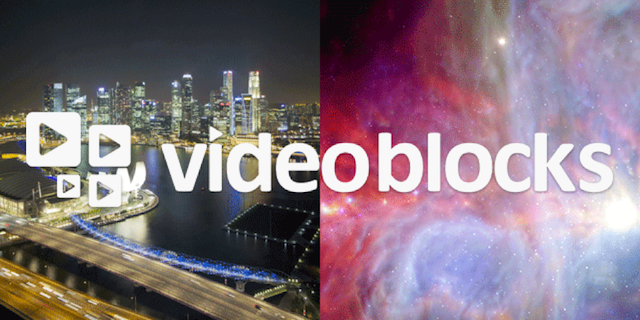 Stock Footage
With the Digital Backpack, schools have access to a constantly growing library of HD and 4K stock videos. These include a number of hard-to-shoot videos that students and faculty would otherwise have difficulty replicating on their own, such as aerial time lapses or footage from metropolitan hubs and remote locations around the world.
Animations & Motion Backgrounds
For visuals that can't be shot with a camera, the Digital Backpack also provides an extensive collection of animations and motions backgrounds. From the wonders of space to the minute details of molecular bonding, students can find the digital resources they need for every aspect of their visual storytelling.
After Effects Templates
Logo reveals, kinetic typography, or sequence transitions are often essential for fully-polished projects, and yet designing them can be time- and labor-intensive. With the Digital Backpack's wide array of After Effects templates, students can realize their visions without compromise, from title to credits, while saving precious creative energy.


The AudioBlocks Library

Stock Music

The role of sound in creative digital projects is indispensable: setting the tone, inspiring creators, and ultimately leaving a lasting impact on audiences. Students and educators will discover a multitude of stock music through the Digital Backpack, including everything from dramatic symphonies to gentle classical guitar tracks.

Sounds Effects

Designing and recording sound effects from scratch is laborious and often impractical, which is why a well-stocked sound library is so important. With audio tracks as diverse as powerful explosions or the creak of an old door, students will have easy access to these essential digital resources with the Backpack's extensive catalogue of effects and Foley sound.

Looping Tracks

For students and educators who are developing their own sound design and need isolated tracks for individual instruments, the Digital Backpack also includes access to a wide variety of looping tracks. As with all of the sound elements in the Backpack, these tracks are available for unlimited download as both MP3s (320 kbps) and WAVs (44.1 kHz).

The GraphicStock Library

Stock Photos
Many colleges and universities already use stock photography, from marketing projects or presentations to Art & Design programs or classroom blogs—the uses are endless. The Digital Backpack offers a large collection of photo materials across many different categories, including dynamic images of the natural world and engaging photos of people in their daily lives.
Illustrations & Vectors
With royalty-free artwork, backgrounds, and scalable vectors, schools can create the visual projects they want without worrying about copyright compliance. These resources include patterns, textures, and filters for PhotoShop and design projects, as well as complete artworks or illustrated backgrounds that can be adapted for both digital and print use.
Design Elements & Templates
Creating visual materials from scratch is often draining of both time and creative energy, and can pull focus from the main goals of educational projects, whether they are statistical reports or new website designs. To meet this need, the Digital Backpack offers a large collection of infographic and presentation templates, as well as important design elements, such as user interface buttons and icons.


The Digital Backpack In Action
Created by Matt Tolbert and Simply Psych at Cleveland State, this pithy and humorous psychology video is a prime example of how the Digital Backpack's multimedia libraries can be put to creative and instructive use, engaging both its creators and its audience in the learning process.
Click here to see more examples of how students and educators are using the Digital Backpack for creative and educational storytelling, increasing digital literacy and multimodal learning in the classroom in the process.